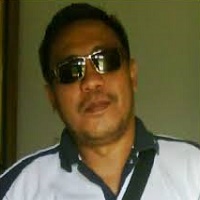 About Me
My name is Antoncabon i was born in Palembang, i m just an ordinary person. I studied at the faculty of agriculture University of Sriwijaya, I 've worked as a estate manager, on a national oil palm plantation.
I love working in a team and I am very communicative. In my spare time I like to eat [Pempek] :).
Skills
Nothing specials
But what i do not know , I learn fast... as fast as i ate pempek :)
Plantation Management
If you want to know more , just look at my Resume.
Contact Me
If you interested in some knowledge or what ever u want just contact me. Send an email to antoncabon77@gmail.com.